Bishop thinks gold will go best with Gems
Globetrotting Canberra Capital Abby Bishop has set her sights on winning a second world championship medal in as many months when she joins Australia's under-19 women's basketball team, the Gems, in Spain next week, writes David Jean for The Canberra Times.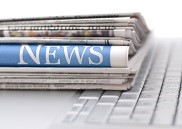 Fresh from helping Australia's under-21 team, the Sapphires, to a silver medal in Russia this week, Bishop (pictured right) will join the Gems in Spain on Wednesday ahead of their world championship campaign in Slovakia. The 19-year-old forward played a starring role for the Sapphires, who lost the world championship final to the United States by 17 points, and said she hoped to go one better with the Gems. She and AIS centre Cayla Francis (pictured below) are the only Sapphires who will back up for the Gems. "We always knew it was going to be tough and we lost, but we still won a silver medal and that is better than nothing," Bishop said. "It was just a great experience playing against older girls, stronger girls. "Hopefully we can go one better with the Gems and come back with a gold medal - that would be awesome."
Bishop started in all eight games for the Sapphires, despite playing alongside and against girls up to two years older than her. She was the team's second-leading rebounder and fourth-leading scorer and topped its three-point percentage. Bishop said the Sapphires had simply run out of legs against the US in the final after coming within two points of the world champion in the preliminary rounds. "We though we'd do all right but we had no legs left really, everyone was a bit buggered."
She hoped the experience would help her earn a permanent starting berth for the Capitals when their season begins in October. "I think I've come back mentally stronger. "Even where we stayed in Russia wasn't really that good and you've got to handle adversity, which we all did really well. "I've learnt how to use my body, how to play under pressure. "Just little things like that will help me with my basketball in the future."
The Gems' world championship campaign begins on July 27 against Brazil. Don't miss the season opener and Grand Final rematch on Fri 5th Oct at the AIS Arena when the Caps take on Sydney Uni Flames at 8pm.
Tully finds success on road less travelled
Why is it that the phrase "stranger things have happened" is so rarely followed by clarifying exactly what those things might be? writes Graham Hays for ESPN.com Perhaps Tully Bevilaqua's globe-traversing odyssey through the world of women's professional basketball isn't that terminus on the axis of oddity, but the Indiana Fever point guard neatly summed up just how improbable all that was to come would have seemed if presented as prophecy to her younger self. "I probably would have said, 'Oh bugger off, you're telling some porkie pies,' " Bevilaqua laughed. Sometimes stranger things haven't happened. Given the general lack of cockney-derived Australian slang for a boldfaced lie making the rounds in the Midwest, folks in Indiana might have used different terms to express a similar sentiments if told following a 9-23 debut in 2000 that their franchise would sit atop the standings at the season's halfway point seven years later.
But that's exactly where the Fever sit at the All-Star break's arrival, and it's no coincidence that the team's fortunes turned for good three seasons ago, right about the time the well-traveled Bevilaqua brought her Australian slang, mischievous grin and defensive intensity to the Hoosier State fresh off winning a championship with the Seattle Storm. After a surprisingly deep postseason run two seasons ago and a disappointingly brief first-round exit last summer, the Fever hope they are ready to take the next step toward a title this season. They have the incomparable Tamika Catchings leading the way, and Anna DeForge, Tamika Whitmore and new arrival Tammy Sutton-Brown fueling the run. Luckily for them, they also have Bevilaqua. You see, few players in the world are more experienced than the league's longest-tenured Australian at taking first steps, last steps and all the steps along the way. Our faq page is here.
Growing up in rural Western Australia, Bevilaqua wasn't initially devoted to playing the game that doubles as religion in Indiana, let alone prepared to contemplate someday living and working in that distant locale. She played everything and anything growing up, from basketball to cricket and netball, and had it been up to others, one of the ultimate team players might have had a spotlight all her own in a different arena. "You know, my grandfather always wanted me to play tennis, because he thought I was a better tennis player," Bevilaqua said. "But I didn't like being out there on my own. I enjoy the team environment and the camaraderie that came with [basketball]. I loved it, and that's why I chose it." In another look at what was still to come, she also enjoyed knocking heads. So before focusing solely on basketball as a teenager, she had to give up a true sporting love, one born of the bruises inflicted by two older brothers. "I played Aussie rules football until I was 13, but then a father complained because I got on before his son," Bevilaqua recalled, growing ever so slightly wistful. "And then [there was] a committee meeting and next thing you knew, my dad was breaking my heart, telling me I couldn't play anymore. I shed some tears over that; it was a dramatic moment in my life." Watch the diminutive Bevilaqua these days as she plows through, and occasionally bounces off, screens or throws her body in front of an oncoming player to draw a charge, and it's apparent she found a way to keep in touch with her inner footballer.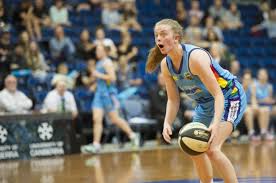 But trailblazing dreams aside, basketball offered an opportunity to keep playing sports long past childhood. Although initially a professional career meant no more dramatic a relocation than nearby Perth in Australia's Women's National Basketball League, where she starred for years, Bevilaqua's world view changed when her agent earned her an audition with the injury-depleted Cleveland Rockers late in training camp during the WNBA's second season in 1998. It was the 25-year-old's first experience playing overseas and it arrived not with a casual stroll to the podium on draft day, but instead a mad dash to the airport for a last-minute job interview several thousand miles away. "It was in the middle of the night, and I got this call," Bevilaqua said. "And I was phoning my mum on my way to the airport saying, 'Look, I'm going to America.' It was just a crazy situation, and that was the break I needed." Of course, like catching a break with a last-minute airfare that gets you from Boston to San Francisco by way of Atlanta, Detroit and Denver, Bevilaqua's good fortune didn't send her on the most direct route from that first tryout in Cleveland to her current starting role in Indianapolis. She appeared in just 12 games for the Rockers as a rookie before being let go and returning home, although she offered a glimpse of what was to come by averaging a steal per game despite playing 10.5 minutes per contest.
After spending the next season back in Australia with Perth and working toward what was ultimately an unsuccessful bid for the 2000 Australian Olympic team, she got another call from the WNBA when Portland coach Linda Hargrove needed a point guard for the expansion Fire. "I was eager to get back," Bevilaqua said. "I was pretty disappointed, obviously, when I was cut from Cleveland. It was a pretty dramatic experience for me, because it was one of the first times that I've been called into the office, and not expecting at the time what was going on, and being told of the bad news, it was quite traumatizing. But it just made me more hungry and at least I knew what to expect for the next time around." A successful starter in Portland who didn't pout when her minutes dropped as Hargrove brought in first Tamicha Jackson and then Ukari Figgs (disastrously trading away Nikki Teasley to land the latter) to compete at point guard, Bevilaqua landed on her feet as Sue Bird's backup in Seattle after the Fire folded following the 2002 season. Despite playing fewer than half as many minutes for the Storm as she did with the Fire, Seattle would be where Bevilaqua truly emerged as a name in the WNBA. On a team loaded with offensive options in Bird, fellow Australian Lauren Jackson, and Betty Lennox, Bevilaqua provided an important, and noticeable, defensive backcourt presence. "It's natural for me; I don't have to think about it." Bevilaqua said of defense. "People say, 'Can you teach me how to play defense?' … You can teach concepts, but natural instinct is just such an in-built thing, and it's not something I've had to work on. It's just been there. Visit the downloads section.
For me to have made it in this league for as long as I have, I needed something special or something different, because obviously it wasn't my offensive game. I'm similar to Debbie Black. We're scrappers, we're all over the floor, we're trying to make hustle plays. And if that means getting a few stitches here and there, then so be it." It seems like there ought to be a separation between Bevilaqua's quick-witted, cheery disposition off the court and her blood-and-burns role on it, like Dr. Jekyll and Mr. Hyde or Clark Kent and Superman. But then you catch sight of a wry smile crossing her face after getting called for a foul or you listen to her grow serious in talking about defense a moment after waxing poetically about the meat pies and lamb roasts she misses from back home, and it's apparent that enjoying herself is the one constant that governs Bevilaqua's basketball existence. It is what drives both her jokes and her intensity. "Tully is a tenacious defender," Indiana coach Brian Winters said. "She's tough as nails. She holds no quarter, it doesn't matter who she is playing against. She's physically strong and she's very active -- she takes chargers, she strips balls from big people around the basket. She's just always in the right place at the right time." She was certainly in the right place at the right time when the Storm captured the WNBA title in 2004, playing the most minutes of any Seattle reserve during the two wins against Connecticut in the WNBA Finals. "The Seattle championship in '04 was pretty special," Bevilaqua said. "I mean, I had won a championship in Europe [she has played in Germany and Hungary] and in Australia, but playing in front of 18,000 people, just seeing the confetti falling from the ceiling afterward, that was unbelievable. "The group that we had that year was just an amazing group, as well. We spent the most time, I guess I've ever had with a team off the court together -- barbecue on the rooftops of our apartments. Every day there were groups doing stuff together. … They say team chemistry helps wins championships and we certainly proved it that year." With the Storm facing salary-cap constraints and starter's minutes available in Indiana, Bevilaqua moved on, averaging career highs in minutes, points and steals during her first season with the Fever and then breaking all those marks again the following season.
And after years of disappointment at the national-team level in Australia, she finally made the squad in time to win Australia's first World Championship last fall. With another year left on her contract with the Fever and enjoying another productive season as the starting point guard for a championship contender, Bevilaqua's journey isn't at an end. And yet after so many years spent focused more on the next destination than the final one, the physical realities of time are starting to take hold. "Definitely the body will wear out first," Bevilaqua chuckled. "They're actually not too far apart at the moment, but I think it will be the body. The mind at the moment is enjoying it and loving it, and it's going to be sad to finally say, 'This is it.' " Bevilaqua won't go down as one of the all-time greats in the WNBA when she does call it quits, but she'll leave with a career that included more success, more championships, more miles and more adventures than anyone might have imagined -- including the young girl from the country who might rather have been playing football. "This year my dad, for the first time, left Australia and ventured over water," Bevilaqua said. "And I don't know if I said to him or I said to someone, 'Who would have believed that my dad and myself would have been walking around Times Square together.' "It's just crazy. But yeah, it's been great."
Bishop wins silver at World Championships
The Australian Under 21 Women's basketball team, the Sapphires, have won silver at the 2007 FIBA World Championships for Under 21 women tonight after being defeated 96-73 by the USA at the SK Vidnoje Hall in Vidnoje, Russia.
TransACT Capital Abby Bishop had been outstanding throughout the tournament and has proved why she has been touted by many as the next big thing in women's basketball.
The 18 year old sensation will now have a few precious days to recuperate before flying to Slovakia to take her place with the Gems ( Australian Under 18s) in the Under 18 World Championships.
Don't forget the TransACT Capitals Season Opener on Friday 5th Oct at the AIS Arena. Tip off at 8 pm.